Yes, half-term's over and I've been watching the kiddies' films so you don't have to. Aside from
feeling like one of those weird old men that hang around the swimming baths - and getting some funny looks from mums ("stay away from the man, lovie") - it wasn't quite as painful as it could have been.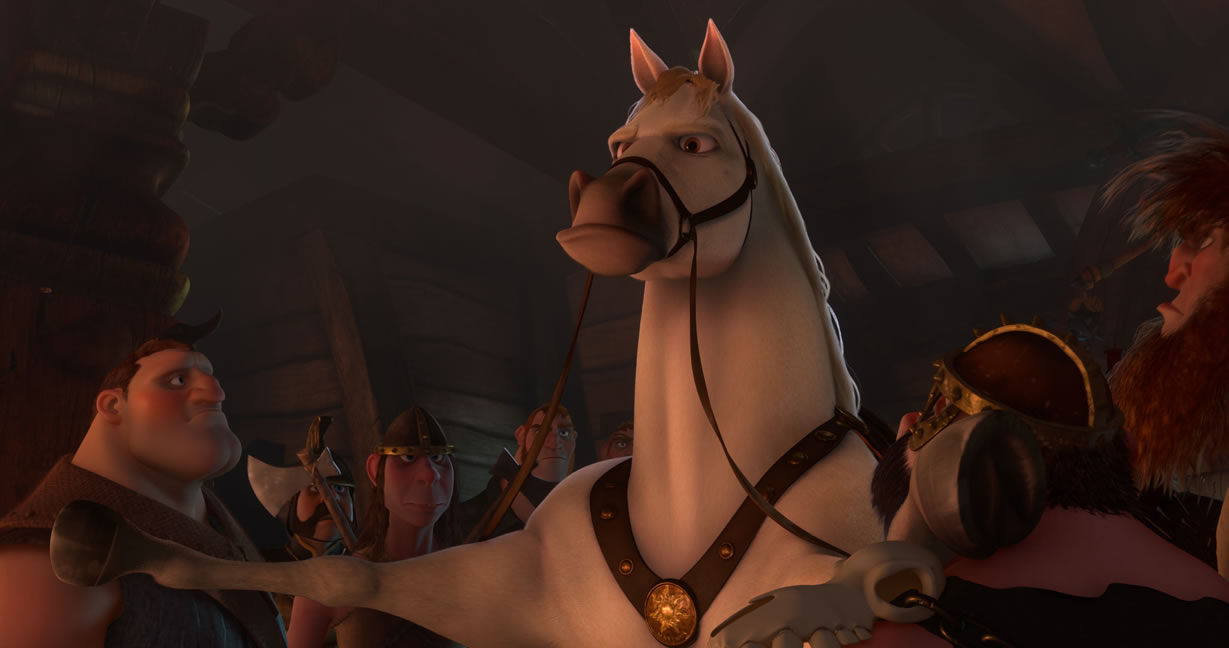 Tangled is the latest Disney movie, based (loosely) on the story of Rapunzel - you know, the lass with the long hair and that. We're back to CG after the hand-drawn departure that was The Princess and The Frog, though still very much in the Disney fairy-tale tradition. Ultimately it's a minor Disney, but for all its safety it's pretty solid fun (for boys, girls and parents too) with pleasing musical interludes and some half-decent gags (I liked the horse). The 3D, as is the way, is largely superfluous, but the film as a whole is well-crafted and worth a watch.
If Tangled had an air of craftsmanship, Yogi Bear has a strong whiff of desperation about it. It's a mixture of live action and CG that might have been impressive fifteen years ago but kids these days won't bat an eyelid. Poor Dan Ackroyd struggles as the voice of Yogi, and one wonders how Justin Timberlake was convinced to take the part of Boo Boo - quite a comedown after his excellent turn in The Social Network. The plot is a load of eco-balls that serves only to frame a series of prehistoric and unfunny gags. Yogi himself is an abomination, and the film is an affront to a cartoon that frankly wasn't that good anyway. All basket and no picnic, I'm afraid - it's a stinker.
And finally the peculiarity that is David Furnish's Gnomeo & Juliet. As can be reasonably assumed from the title, it's Romeo & Juliet - sans tragic ending - set in an animated world of garden gnomes (and allied trades). Oh, and with lots of Elton John songs, naturally. Given this, plus the enormous cast of British acting luminaries involved (I doubt whether Ozzy Osbourne and Dame Maggie Smith have ever shared credits before) this is theoretically charming. Sadly, it doesn't quite work; the story, of course, is timeless, but the world isn't quite hermetic enough to be believable, many jokes fall flat and the matey knowingness will be lost on the youngsters and irritate the parents. Still, it's always nice to see Shakespeare getting a writing credit, and you can imagine that Billy Bard himself - a master of balancing populism with artistic intergrity - would look kindly on the idea, if not the execution.
Tangled ******6/10
Yogi Bear **2/10
Gnomeo & Juliet ****4/10